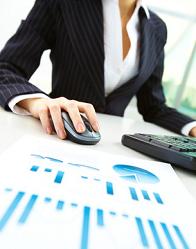 Time Systems International's (TSI) workforce scheduling software allows you to replace outdated scheduling processes with the latest advancements in workforce deployment. TSI's workforce scheduling is the most advanced suite of industry focused scheduling solutions to forecast, schedule, and optimize labor deployment. Our scheduling software provides complete visibility into your available resources, which means you can make optimal use of your organization's entire workforce.
TSI's Workforce Scheduling Software:
Integrates with Time and Attendance on a single web or desktop platform
Reduces the cost and effort of scheduling your workforce while aligning workforce deployment with business demands
Includes a scheduling creation and editing tool specifically developed for industries that require varied scheduling views
Includes industry specific functionality
Incorporates an employee self-service leave request tool to improve employee satisfaction, retention and productivity
Fast and Effective Scheduling:
TSI's workforce scheduling software module is seamlessly integrated with our Time and Attendance module, eliminating the need to duplicate data entry and ensuring scheduling exceptions are reflected in employee time reports.
Enhance labor utilization:
Efficiently maintain productivity and performance while meeting your business goals by making sure the right people are scheduled to work at the right time.
Increase control over labor costs:
Better manage your labor to budget with automation tools such as actual vs. budgeted and coverage reports. Identify personnel to fill open shifts without having to pay overtime.
Reduce risks of noncompliance:
Reduce labor-related costs and liabilities by automatically and consistently applying company policies, union rules, and government mandates across your organization.
Improve employee satisfaction:
Empower employees to participate in the scheduling process to create fair and equitable schedules that balance the needs of employees with those of your business.