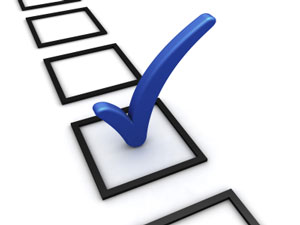 Successful workforce management relies on collecting information directly from employees in a timely and accurate manner. Automating both the capture and collection process ensures that employee time tracking is efficiently acquired in an accurate and secure environment. Ultimately this makes the employee's experience better, saves the employee time and saves your company money.
By engaging employees and making them part of the solution, employee self-service and time tracking can improve the accuracy of employee information and labor data. This increased reliability allows you to make better decisions when it comes to workforce productivity and performance.
Time Systems International (TSI) offers a variety of data collection devices as well as employee self-service solutions as part of a complete workforce management system. You can even "mix and match" time clock options to suit your environment, your data collection requirements, and the types of employees that will be using the system. Our solutions help you reach every employee in the organization. With TSI you can extend the power of time and labor management to wherever the workforce goes.
Here is a quick summary to help you determine which data collection device will be the best fit for your employee population:
Badge Time Clocks
Badge swipe time clocks offer ease of use and scalability. Time and Attendance badge readers can be used over networks and intranets, alone, or in conjunction with other devices. We offer bar code, magnetic, and proximity badge time clocks.
Biometric Time Clocks
Biometrics is the new standard in employee time recording.  Biometric time clocks adds security, ease of use, and a faster return on your investment.  Eliminate costly buddy-punching with our fingerprint, hand or face recognition terminals.
Web-Enabled-Browser Based Time Clocks
With TSI's software and web clock module, employees can clock in/out, check their time cards, enter an online time sheet, view benefit and leave hours, and review their schedules all from a web browser. Reduce the cost of ownership and streamline the process of upgrading by delivering employee self service over the Web. Also, employees can access the information they need by utilizing Web-enabled devices such as smart phones.
Software Time Clock
Clock in or out, review hours or schedules, change departments or jobs, all from any PC on the network with the PC Clock module for TSI 1000 or TSI 5000. This employee time tracking data collection solutions is ideal for office environments, call centers, and kiosks.
Telephone Time Clocks
TSI's telephony time clock server allows employees to clock in/out from any touch-tone phone (including mobile phones) – anywhere, anytime. This employee tracking solution is ideal for the mobile workforce. Available with TSI 5000 and TSI 7500. .
TSI data collection solutions deliver a variety of benefits to large organizations.
Reduce Total Cost of Ownership.
TSI offers the most affordable data collection solutions in the industry. Solutions are tailored to your topology.
Enforce regulatory and business-rule compliance.
TSI data collection solutions ensure real-time compliance to ensure that employee transactions are accurately captured and validated against business rules. This includes processes such as schedule validation, minor rule enforcement, and break-rule enforcement.
Total time clock compatibility
Organizations can use a combination of TSI wide selection of time clock devices in a single enterprise deployment for the same employee populations, allowing you to use a specific solution to meet a specific business requirement.
Ensure accurate sign-in
Badge and Biometric verification options allow employers to ensure that only the correct staff is able to sign-in for work and eliminate "buddy punching". Employees are able to easily indicate the job, area or project they are working on, and record time to that job without being restricted to one device. The solution also ensures employees are working to schedule.
Improve visibility, communication and decision-making
Managers gain real-time visibility and interaction with the workforce allowing dynamic decision-making in rapidly changing business environments.
Increase employee satisfaction
Employees enjoy easier access to personal information. feel greater job satisfaction and reduce administration requirements for HR and managers.