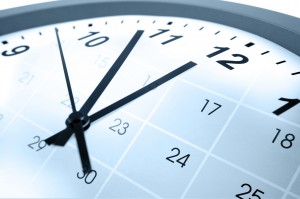 Time Systems International's (TSI) Time and Attendance Systems take over the time consuming tasks of payroll preparation and time card & time-sheet calculation, so you can spend more time developing your business. Payroll export interfaces, for over 200 major payroll services, are available to completely eliminate the task of re-keying employee data.
TSI's systems can be delivered as desktop, enterprise, or web-based solutions. Employee time tracking software automates the error prone processes related to time and attendance. These workforce management systems enable you to apply complex time and attendance pay policies with extreme accuracy, and provide managers with the tools to control costs and improve productivity.
As your needs change and your business grows, your system will also! Flexible user configurable rules mean that you will never have to purchase another system to support your company's growth. Eliminate pay day panic! With our workforce management system, you can find the information you need quickly. Easy to understand management reports will help you make informed decisions.
TSI utilizes the latest advancements in database programming and technology to bring you one of the fastest and most sophisticated time & attendance data collection systems on the market today. These systems automatically calculate employee time and wages using your specific payroll policies and produces valuable management reports which help control overpayment of employees and ensure proper distribution of labor costs.
Envision not having to sort through historical timecards and payroll records to put together a report on employee attendance. Our time and attendance tracking software allows you to get a handle on controlling employee absenteeism by tracking employee attendance trends. Not only is manual processing eliminated, but you have improved accuracy and increased productivity.
Put a stop to unauthorized overtime and costly payroll errors:
Give your managers the tools they need to make better decisions and control labor costs.
Reduce the risk of costly payroll errors and inflated labor costs.
Eliminate paper timesheets and other error prone manual and homegrown processes.
Deliver pay accurately and on time with consistent pay practices.
Improve overtime management and apply pay and work policies consistently and accurately across your organization.
TSI's Time & Labor Management system automates:
Employee time & attendance calculations
Storage and recall of historical time & labor information
Attendance Tracking
Employee messaging
Gross wage calculations
Data collection for other systems
Holiday pay qualifications and calculations
Access Control
Employee leave request and approval processes
Forecasting
Application of payroll policies
Budgeting
Data input for payroll processing
Bell Ringing
Interface to third-party payroll services
Guard Tour
Distribution of personnel by department, job and task
Report generation
Know exactly where your employee's time and your dollars are spent. Implement your time rounding rules, not your employee's. Because of the SIGNIFICANT cost savings experienced by our customers, TSI's time and attendance software can easily pay for themselves in less than one year.
Looking for an integrated time and attendance software solution?
TSI's time & attendance software integrates with numerous other Labor Management functionalities including:
Job Costing, Attendance Management, Workforce Scheduling, Benefit Administration, Occurrence Tracking, Access Control & Data Collection.